Page 10 - ErgoMax Longevity (Vital Origin) : Flip It & Read It
P. 10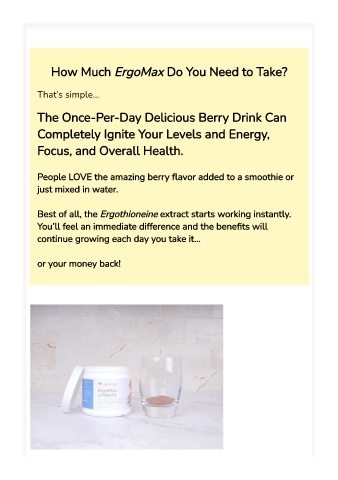 How Much ErgoMax Do You Need to Take?


          That's simple…

          The Once-Per-Day Delicious Berry Drink Can

          Completely Ignite Your Levels and Energy,
          Focus, and Overall Health.


          People LOVE the amazing berry  avor added to a smoothie or
          just mixed in water.

          Best of all, the Ergothioneine extract starts working instantly.
          You'll feel an immediate difference and the bene ts will
          continue growing each day you take it…

          or your money back!